Starting from nothing, with a zero count of artworks, when the Artsitellar interviewed him, Matt declared New York to have been his main source of inspiration, a gigantic canvas where "...every building, street, corner, wall, light, reflection, down to your "beautiful" standard manhole, are in its own right…art. When living in Chelsea back in 2014, I was constantly surrounded by galleries on my daily walks to CVS Pharmacy..but seriously. Every turn, right or left, is another gallery pulling you in. One specific gallery known as Tagliatella Galleries charmed me to no end. Then, I was a browser, but that took a turn very quickly. I purchased my first piece a few months into living in Chelsea, and irreversible funnel is how I tend to describe piece #1. I was completely love-struck by how art transformed any and every space – emotionally & physically."


However, one promptly wonders what it takes to become a successful collector once one starts. Since nowadays emotional intelligence is reckoned to be embedded in human's cognitive process, we at the Artistellar asked Matt Kolansky his secrets and how he found his path amongst the many possible leads in the art world: Truthfully, it is a mix of passion and fortune. However, emotion is always the first response! I need to honestly believe and love an artist's work to represent them. Once that initial response passes, rationale tends to kick in and I immediately reach out to set up a call to get a better understanding and feel for the artist. Love what you buy and buy what you love! Let every piece speak to you. For me, it is all passion related. "Fortune" does not hurt, per se, but without passion, there is no driving force to find what you love in the first place.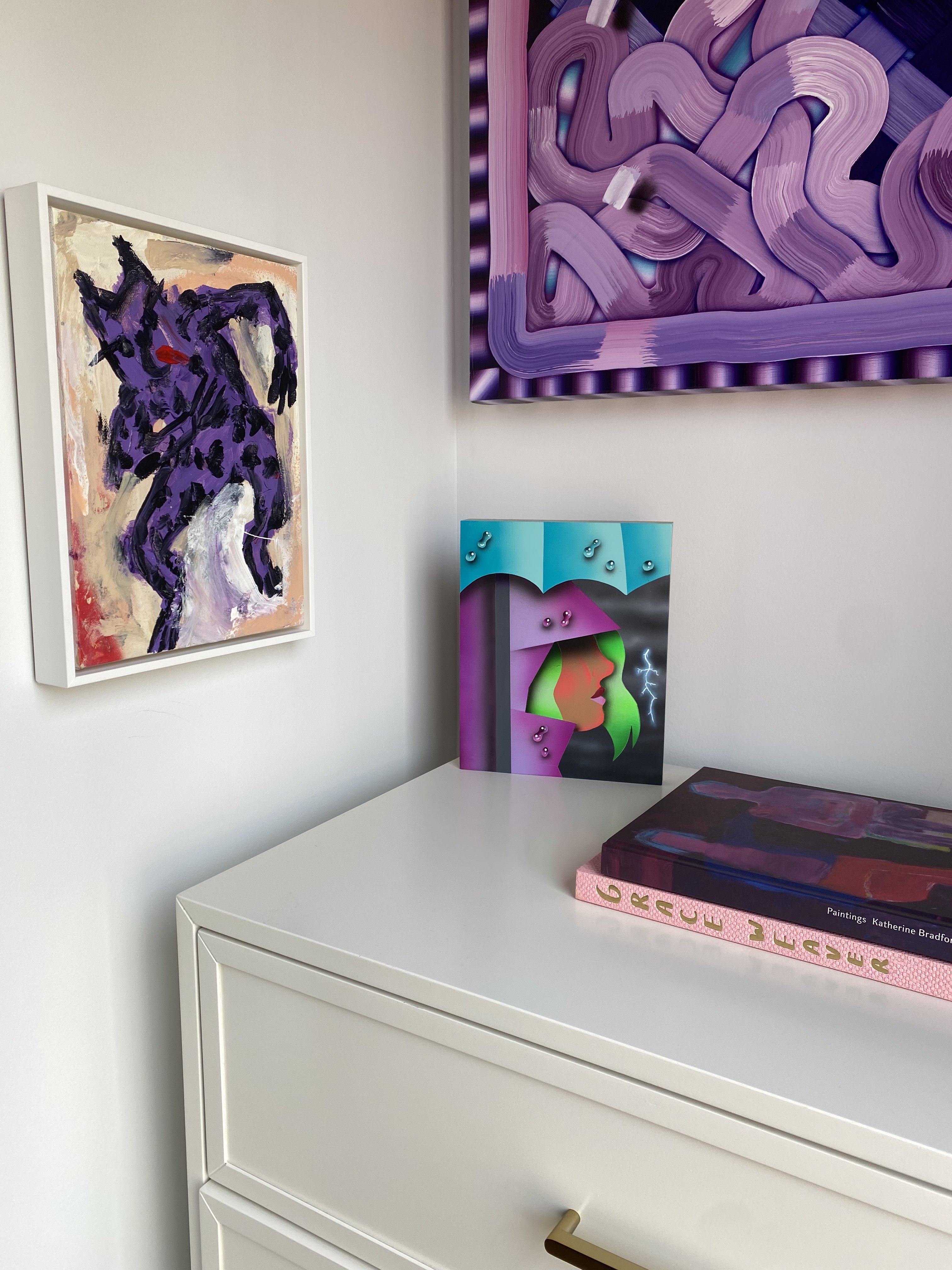 Image courtesy of Matt Kolansky
Fast forward seven years, Matt's activity as a collector, took a quick turn as he turned the whole activity into a collective – or as he calls it, Kollective. Now Kolansky swiftly runs The Art Kollective, that since its start in 2020, it has grown into an emerging artist promotion-marketing-support vehicle, while taking on agency representation of emerging artists and brokering works
.

Matt: My curatorial senses are sharpened that is for sure! It is fun being a collector while riding out the business end of things simultaneously and having two perspectives. I am constantly networking with emerging artists, various galleries, curators, dealers, as well as collectors, which I cannot stress enough importance. I use and take full advantage of being a collector in my day to day to help manage the Kollective. With pride, I can say that I am close with all the artists in the Kollective, with some even developing into friendships!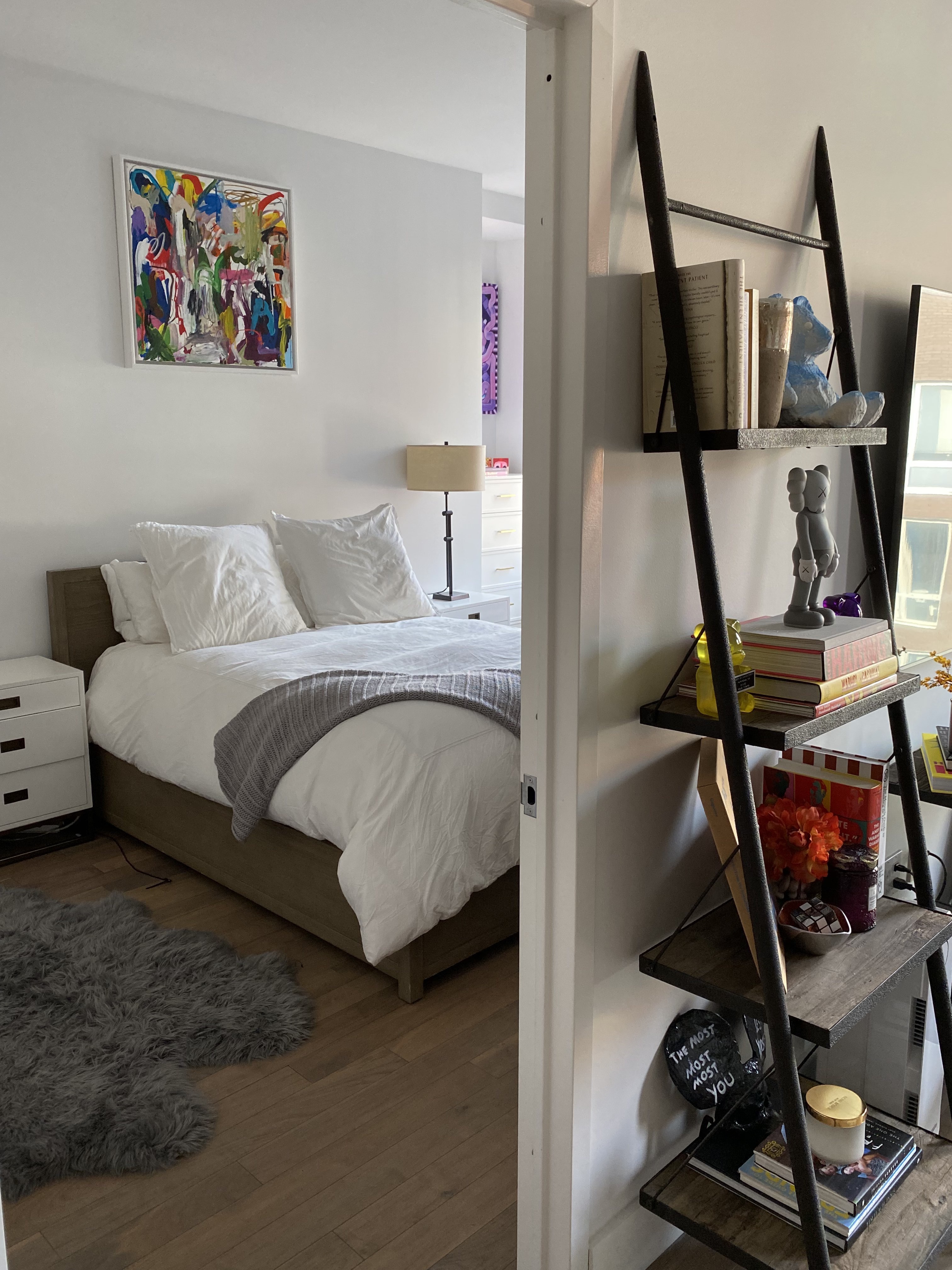 Image courtesy of Matt Kolansky
Artistellar: Our readers at the Artistellar must be keen by now to know what a day in the life of a collector looks like and what are your future projects to date.
Matt: Well…I wake up at 7:30 am, scroll through Instagram nonstop, screenshot a few pieces here and there while waking my girlfriend up at the same time! But seriously, I usually plan out my posts beforehand, schedule phone calls for the day, all that fun stuff. That may be an average day in itself! Recently I have been working on a collaborative online show with Tchotchke Gallery, founded by Marlee Katz & Danielle Dewar. The show is called Lost the plot, which opened on November 9th, running through December 31st. Lost the Plot is featuring Daniel Byrd, Drew Englander, Florine Imo, Noa Ironic, Jack Kenna, and Kyle Orlando. What is special about this show is that we have found a way to implement and group six completely different artists with six individual styles and practices. The exhibition highlights the evolution, and unification, of various stylistic approaches with each artist's work feeding into the next!
And with great admiration, we all strive to be a bit more like Matt in the future. With a great taste for art and, and an even greater heart to uphold artists alike!
Written by Bianca Spaggiari